Eastpark Vancouver
5085 Main Street, Vancouver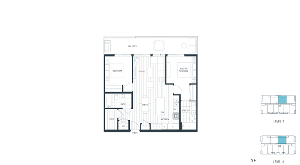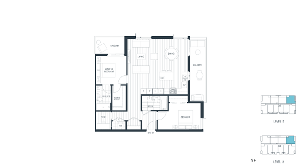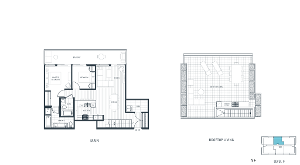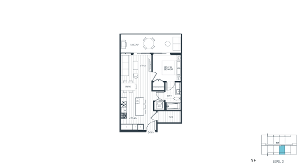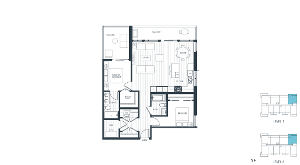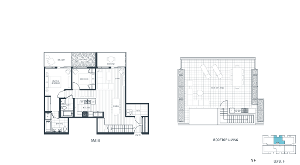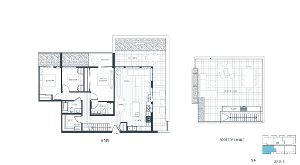 Eastpark
This new development will rise up where the hillside of Vancouver's Queen Elizabeth Park gives wat to the eclectic streets of Main and Quebec. Choose an airy one bedroom + flex flat, a two-storey city home with private entry, or a dramatic and bright corner penthouse. In each one, Eastpark has been designed to appeal to community-seeking individualists who need beauty and functionality in everything they own. Two collections with one cohesive feel. Architecturally, Eastpark will fit right in. Its handsome, modernist exterior, brick accents and unexpected details will feel very much at home here at Main & Quebec.
Fresh Interiors, real and simple.
Inspired by mid-century modern design, which means that every room, surface, nook, wall and feature has been carefully considered to be useful, elegant and as bright as possible. These are the interiors homeowners really want, with floorplans that feel right from the moment you walk in, and details that will stay timeless for decades.
Beautiful extras, inside and out.
A KITCHEN THAT COOKS -

Here's a fitted kitchen that knows its place: to be the undeniable nucleus of the home. It's appealing to look at with excellent ergonomics that allow you to do everything more efficiently. Add in modern appliances, and this kitchen feels gourmet down to its last detail.

A FAMILY FAVOURITE -

To keep your floors and walls sparkling, rinse off Fido in our dog wash station. Warm water means your furry friends will come willingly in the colder months, while chilled water will give them the perfect summer cool-down.

ESSENTIALLY BRIGHT -

Truly well-designed homes maximize light and air flow – and these homes do both. Large windows and great outdoor spaces make these homes feel even better and brighter.

THE BOFFO BIKEROOM -

If you don't already own a bike, you'll likely want one living at Eastpark. Go explore the neighbourhood with confidence knowing you can service your bike in your very own Boffo Bike Room, complete with air pumps, a selection of tools and a handy stand to make sure you're running smoothly.
A place for everything
Bulky items, seasonal things, luggage – and they need a place to live too. That's why almost every Eastpark home comes with indoor storage to keep your place organized and clutter free.
Thinking outside the home
OUTDOORS FOR ALL -

Every single Eastpark home comes with a private oasis – a deck, terrace or patio space to spread out the Sunday crossword, entertain friends or have a quiet solo moment enjoying the fresh air.

BRINGING THE OUTSIDE IN -

Oversized balconies extend off every apartment home, bringing with them so much natural light that your time spent cooking inside feels more like you're grilling in the great outdoors.

TWO-STOREY CITYHOMES -

Cityhomes feature two private outdoor spaces: a covered, entertainment-sized patio for year-round socializing and a private yard, perfect as a play space for children or energetic pets.

PENTHOUSE DECKS -

Penthouse homes not only have spacious balconies that flow seamlessly from the living room and some master bedrooms, there's an incredible surprise one level up: rooftop decks with spectacular north west views that measure almost 1,000 square feet in size. That's a lot of outdoor living!
Amentities
All the amentities of the West side and all the character of the East side.
It's where proud Victorian homes and centuries old maple trees mingle with pop-up shops, one-off clothing boutiques and a devoted group of mature, reflective people proud to belong to one of the city's greatest neighbourhoods. Transit is here. Farmers Markets are here. Great schools are here. And now Eastpark is here, with homes that are simple in nature, intricate in design, that represent a welcomed addition to this special urban neighbourhood.
Queen Elizabeth Park is more than magnificent: it's the highest point in the city, making it a beacon of greenery and peacefulness for all. Come for the "dancing waters" fountain, the cherry trees in full bloom, the recreation woven throughout its 52 acres, or the breathtaking views from high atop the hill.
GO NORTH:

See the Canadians play ball at Nat Bailey – a glorious, summertime tradition you can walk to – or travel north on Main to explore the cultural and culinary wonders in other hip neighbourhoods, like Mount Pleasant and SE False Creek.

GO SOUTH:

Less than five minutes away is Oakridge Centre, the region's premier shopping. Or, if retail therapy isn't your thing, try hitting the links at the Langara Golf Course or brushing up on your studies at Langara College.

GO EAST:

If you crave fashion, knick-knacks and fresh food, you'll delight in the local eateries, deliciously roasted coffee, and been-here-forever antique shops that dot Main Street. Plus, you're close to Knight Street which takes you through the city, nice and fast.

GO WEST:

Recreation-lovers will happily skate, swim laps or practice hatha yoga at nearby Hillcrest Community Centre. And those who yearn for natural beauty need look no further than the stunning panoramas from Seasons in the Park or the blooms at the Bloedel Conservatory.
Expected Completion for Eastpark
The completion date is set for early 2017
****INSIDE SALES BEGIN SOON. CONTACT CHRIS BALL FOR MORE DETAILS***
Phone: 604 512 9208
Email: chris@chrisball.ca
Current Listings
---